Vietnam Exit Visa – All you should know
his article explains to you all the things about Vietnam exit visa, including what it is, why you need it and how to get it.
What happens if your baby (with foreign citizenship) was born in Vietnam and you have no entry visa for him/her, or if you are staying in the country with an expired visa or your passport gets damaged or lost unfortunately? How to leave Vietnam? Yes, there is no choice other than getting a exit visa Vietnam- the visa that permits you/your baby to leave Vietnam legally.
So,
What is an Exit visa for Vietnam?
How to get a Vietnam exit visa

For babies born in Vietnam
For those with expired visa
For those with lost/damages passport
We will show you all in this post.
1. What is Vietnam Exit Visa
The Exit Vietnam visa is the travel document issued by the Vietnam Immigration Department to allow its holder to leave Vietnam.
An exit visa for Vietnam is normally valid for 15 days only since its issue date.
The normal processing time of an exit visa for Vietnam is 5 – 7 working days. And the cost of an exit visa may vary.
2. How to get Exit Visa from Vietnam?
The Vietnam exit visa (or also called as Vietnam exit permit) is granted to:
babies with foreign citizenship born in Vietnam
foreigners having expired visa in Vietnam
foreigners having lost/damaged passport in Vietnam.
So, we will guide you through steps to get the exit visa for Vietnam in each case.
2.1 Getting exit visa from Vietnam for foreign babies born in Vietnam
To get the visa to leave Vietnam in this case, you need to:
get your baby's Birth Certificate legalized by the embassy, translated into Vietnamese and notarized as regulated,
complete this NA5 – application form for Vietnam visa issuance and stay extension,
then pack this form together with the child's original Delivery Verification (issued by the hospital), legalized, translated and notarized Birth certificate, mother/father's original passport and valid visa, or residence card or work permit,
visit the Vietnam Immigration Department to submit those documents. Here are the address of the Vietnam Immigration Department:

Hanoi: No.44-46 Tran Phu Str., Ba Dinh Dist., Hanoi, Vietnam.
Da nang: 7 Tran Quy Cap Str., Da Nang city
HCMC: 333-335-337 Nguyen Trai, Nguyen Cu Trinh Ward, District 1, Hochiminh City
After abut 5 – 7 working days, you will receive the exit visa and you and your kid can exit Vietnam without hassles.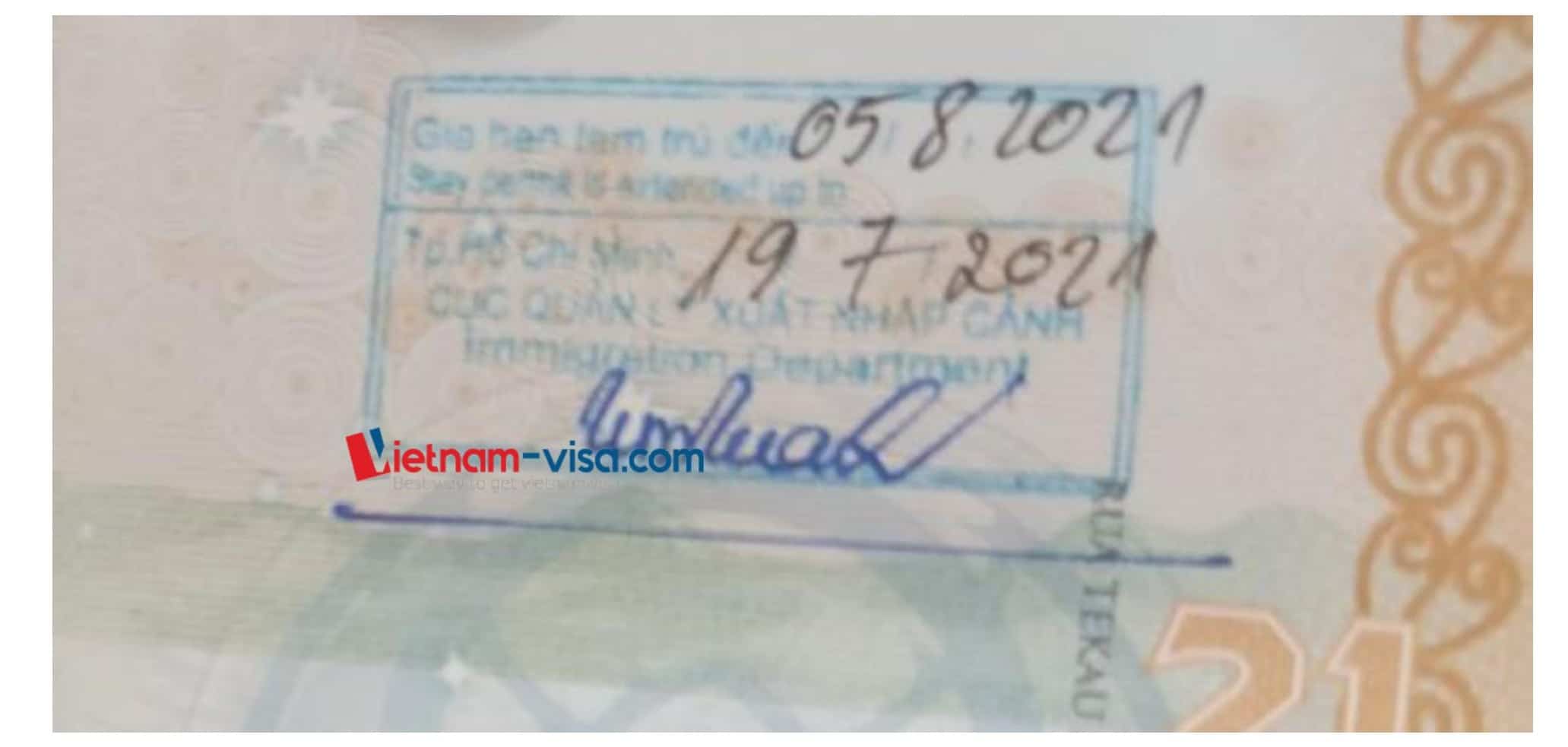 2.2 Getting Exit visa in case of Expired Visa
Staying in Vietnam with an expired visa is not a good option, as in addition to being subject to an overstay fine, possibly being listed in Vietnam Immigration Blacklist, you shall have to get an exit visa for exiting Vietnam. To get the Vietnam exit visa in this case, you need to follow the steps below:
Contact a local Vietnam visa agent or visit the Vietnam Immigration Department to submit your documents, including your valid passport and the exit visa application form NA5.
Pay the exit visa fees
Receive your passport back with a new exit visa.
After getting the exit visa, you need to check out its due date and complete all procedures including paying the fee to leave Vietnam. The fine fee for overstaying the visa in Vietnam may vary depending how long you stay over your visa. You can access here for full details of this fine.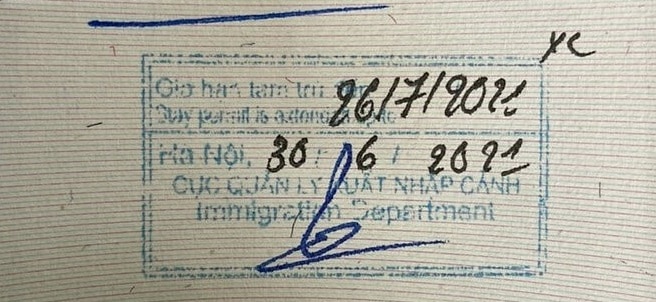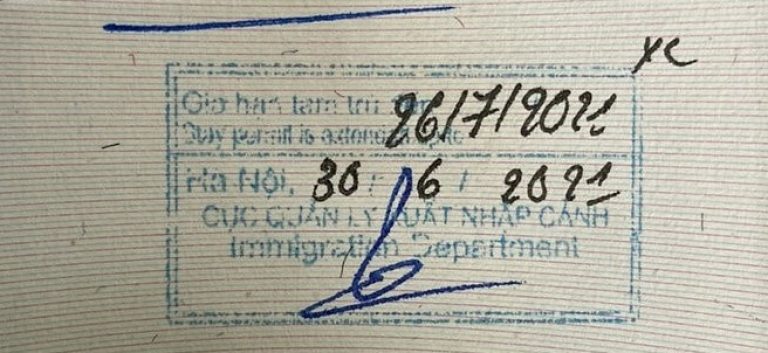 2.3 How to get Exit visa in case of damaged or lost passport
Getting an exit visa from Vietnam this case is a little bit complicated.
You firstly need to go to the nearest police station and report what happened. They will issue to you a police report which will allow you to start the process of getting a new passport and exit visa.
Go to the embassy of your country in Vietnam:

Before you go, make sure you have your police report, your passport photos and the local currency for new travel document.
After considering all the thing, they will issue you with a new temporary passport.

Go to the Vietnam Immigration Department to apply for the exit visa.

Before going, you need to make sure that you have the following documents:

Original and copy of the police report
A copy of your old passport and visa if you have it
Your new travel document issued by your embassy/consulate
Form NA5 which you can pick up and fill in when you are there
Cash to pay for your new visa.

Upon reaching the office, you take the Form NA5 and complete it, then waiting for your number to be called. They will take you new passport and process your new visa application.
You then pay the Vietnam exit visa application fees
Take your receipt and return on the required date to pick up your new passport and visa.
Here come full processes to get an exit visa for leaving Vietnam for your baby of foreign citizenship born in Vietnam, or in case you overstay your visa in Vietnam or get your passport damaged or lost.