All you need to know about Vietnam business visa after Covid!
1. What is Vietnam business visa? How long it is good for?
Vietnam business visa is a short-term visa to Vietnam, issued to the foreigners who will be working with/for a company in Vietnam, attending a meeting/negotiation, or signing contracts, and do not have a valid working visa or temporary residence card.
Vietnamese business visa is categorized as DN1 and DN2 visa (formally DN, of which:
DN1 visa – to be granted to foreigners who work with other businesses and organizations with legal status in accordance with the laws of Vietnam.
DN2 visa – to be granted to foreigners who come to Vietnam to offer services, establish a commercial presence or perform other activities under international treaties to which Vietnam is a member.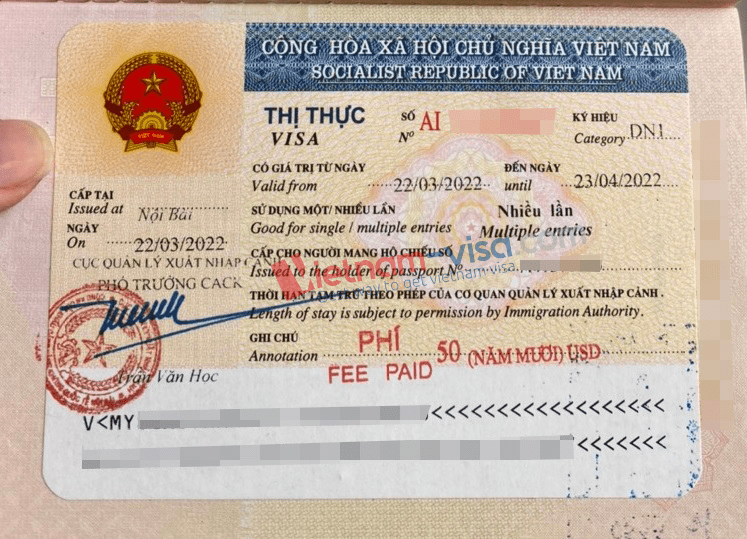 While people with Vietnam tourist visas are not permitted to work in Vietnam, those with a business visa are allowed to take a leisure trip during their business in Vietnam.
Before Covid, a Vietnamese business visa is available in:
1-month single/multiple entry
3-month single/multiple entry, and
1-year multiple entry (for US Passport holders only).
But at the moment, a business visa for Vietnam is good for 3 months at maximum.
2. What are Vietnam business visa requirements?
Except for citizens of Vietnam visa-free Countries, all foreigners must apply for a business visa to do business in Vietnam.
In order to get a business visa for Vietnam, you must meet the following requirements:
You are not prohibited from Vietnam entry.
You must have a sponsor company in Vietnam (the company you will work for after entering Vietnam) that is willing to sponsor your visa and travel. It must be a real company, not a service one, as you may encounter certain hardships if using a service/ghost one.
Your passport must be valid for at least 6 months from your date of entry into Vietnam and have at least 02 blank pages.
Your portrait photos (4*6cm, or 2*2 inch, white background, in paper or .jpg, depending on your way of Vietnam business visa application).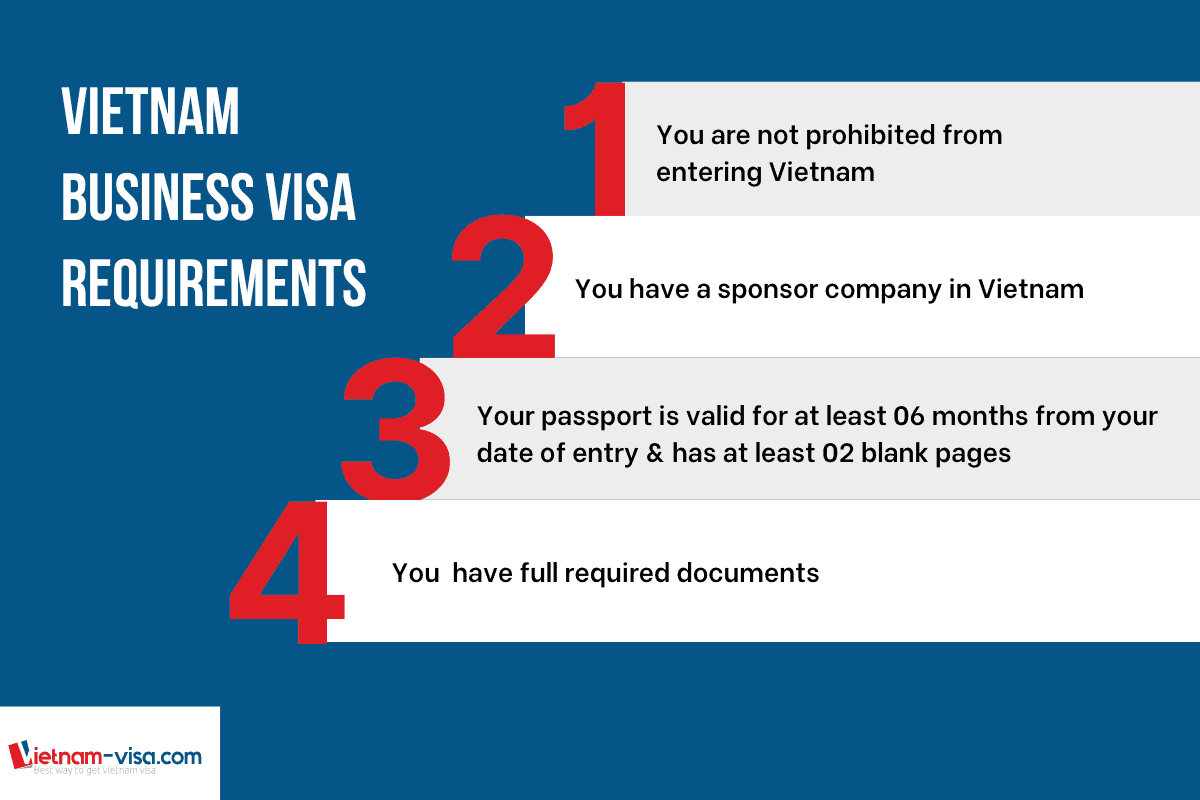 3. How to get a Vietnam business visa?
You can apply for a business visa to Vietnam in one of the following ways:
At a Vietnam Embassy or Consulate in your country
On arrival, at one of 8 international airports of Vietnam,
Online, through the Vietnam e-visa portal.
Before exploring in detail, please take a quick look at these 3 ways: